PhotoPlus Expo 2019 New York City Free Expo Pass, Show Tips and Booth Speaker Schedules
The PhotoPlus Expo 2019 in New York City is happening from 10/24-10/26, 2019, and like every year (I've been attending for over 25 years), it will be packed with the latest and greatest new cameras, lenses, accessories, editing software, booth presentations by working pros, photo walks, art exhibitions and much more. It's one of the largest photo trade shows in the world, and until 10/23/2019, free expo passes are available on the show's website HERE.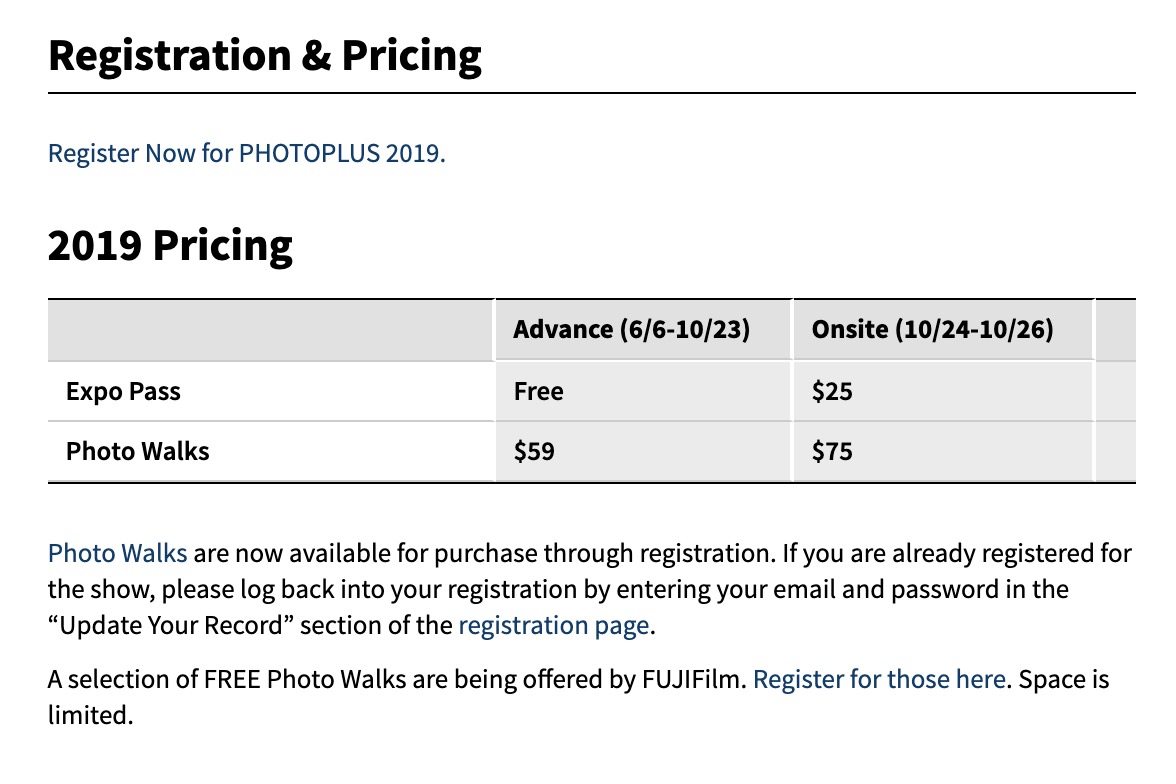 The best way for me to describe how to get the most from the show is to read THIS ARTICLE that I wrote last year all about the show. There, you will also see articles from previous years.
METAL PRINT EXHIBITION: ON + OFF THE GRID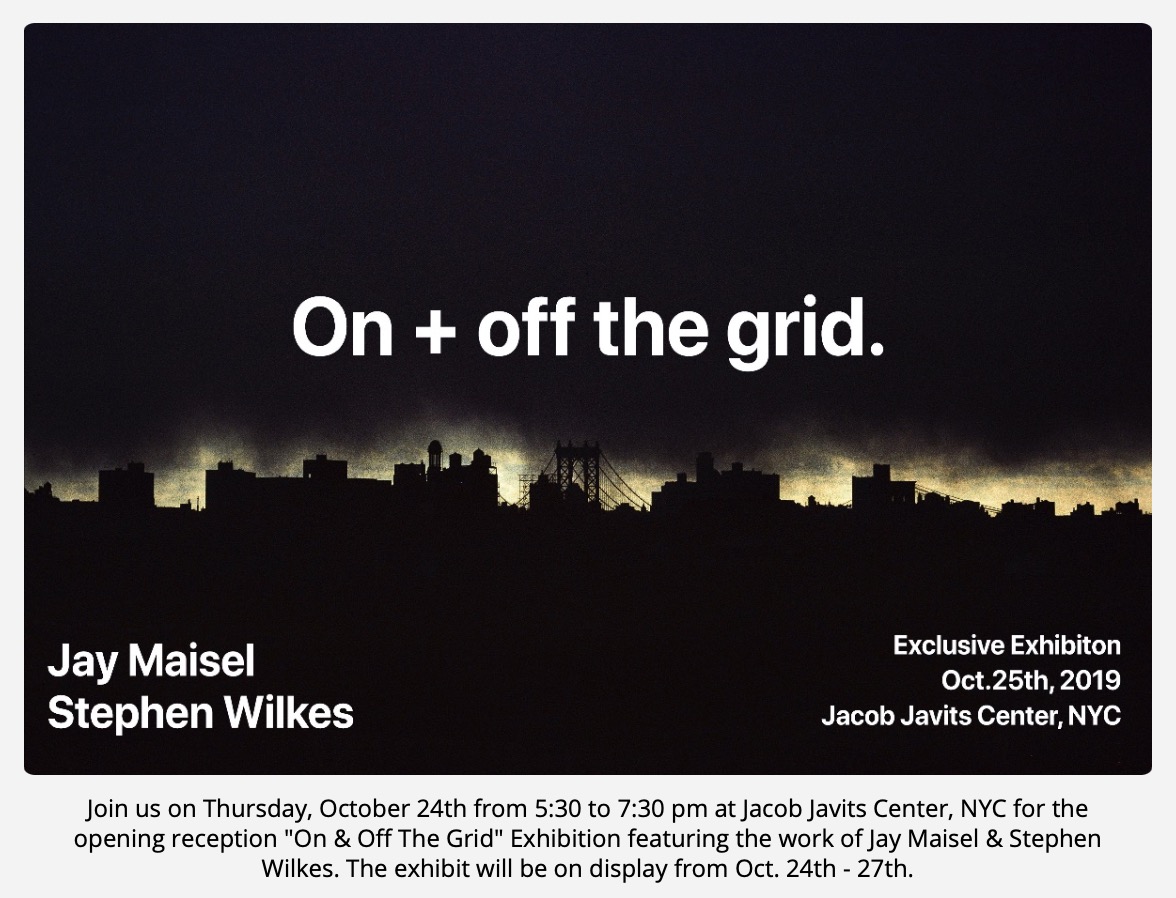 This year's exhibition of metal prints by Blazing Editions will feature the work of Jay Maisel and Stephen Wilkes, and I'm sure the images, as well as how they are presented will be outstanding as always. See the caption above for more information about the exhibition and the opening reception, which will be on Thursday, 10/24 from 5:30-7:30pm.
EXPO FLOOR SPEAKER SCHEDULES (constantly being updated)
One of my favorite parts of the PhotoPlus Expo are the many talks that happen on the show floor during the show. It's also an opportunity to sit down for a bit after walking up and down the aisles. Here are a few of the many speaker schedules:
Unique Photo (Booths #945 and #845)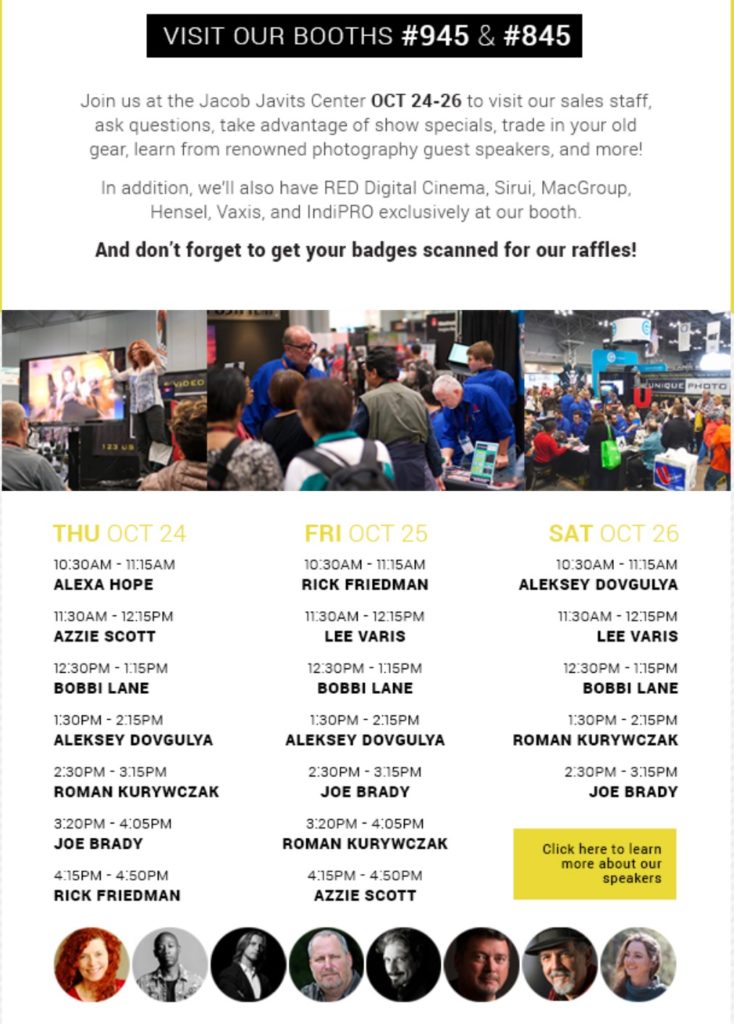 Hahnemühle (Booth #237)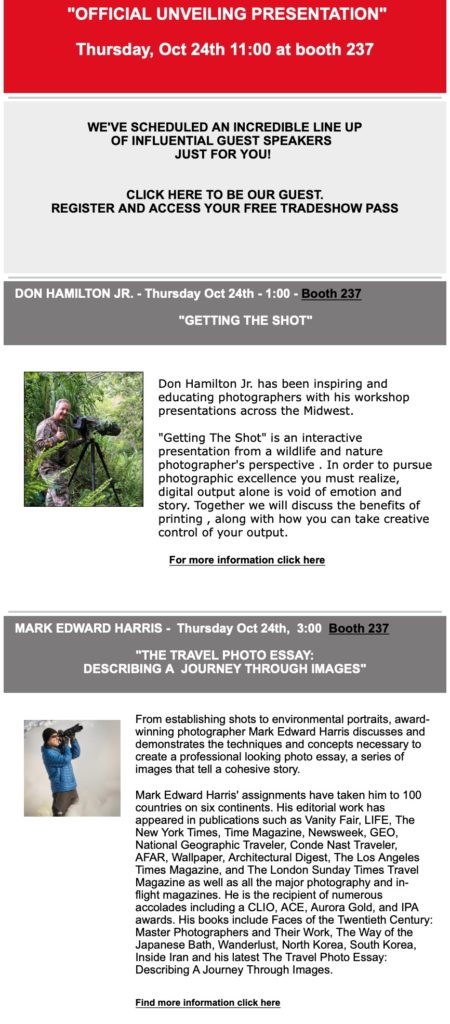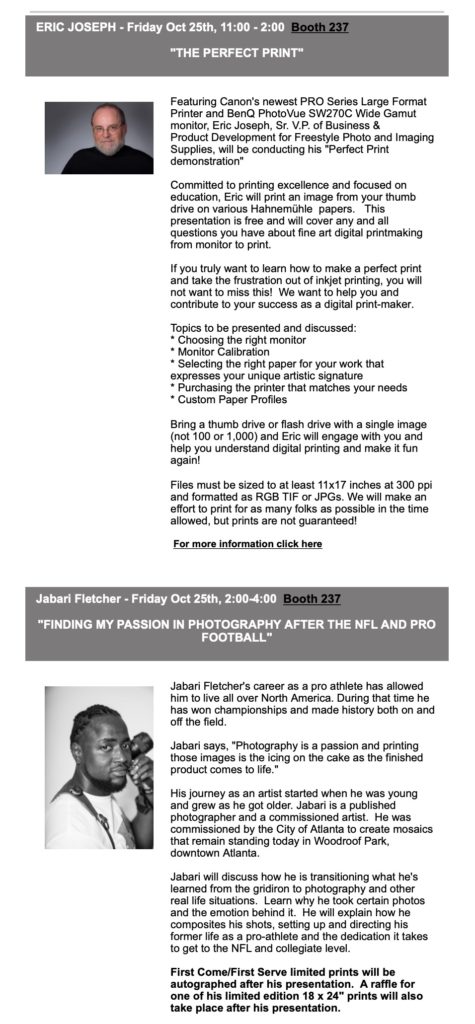 Olympus America (Booth #1063)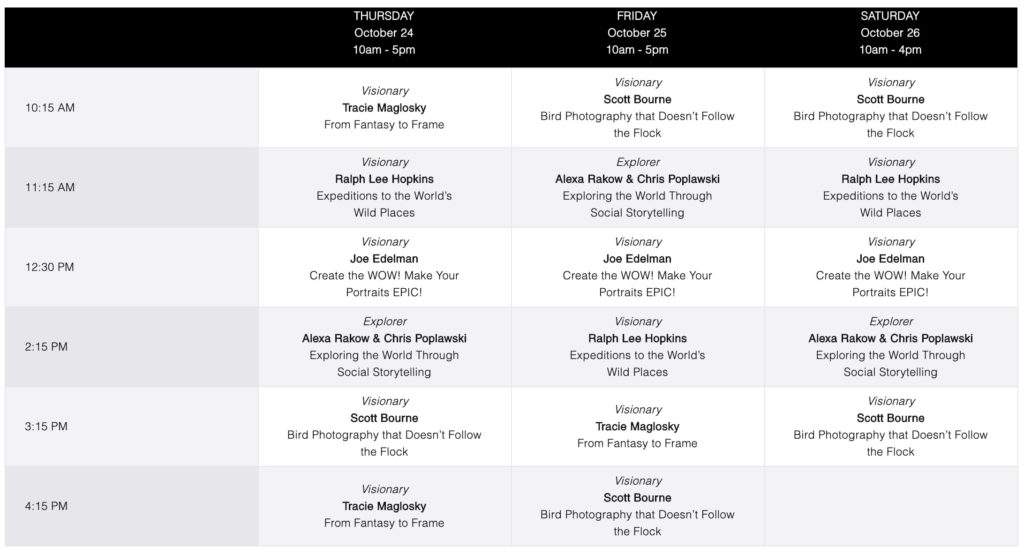 Skylum Software (Booth #149) and they are doing continuous demos during the show, as well as speaker presentations (you can see a Google Doc overview of their talks HERE). They just announced their Luminar 4 software, and it looks extremely impressive. If you don't use Lightroom or Adobe Camera Raw for your editing (or if you want to access some of Luminar's unique tools as an external editor/plug-in), I think you will love it. Full Disclosure: I have an affiliate partner with Skylum, so I receive a small portion of sales when you use the links I provide. To see all of what Luminar 4 has to offer, including a lot of amazing bonuses when you pre-order, including a free 1 year subscription on Smugmug.com, visit THIS PAGE. (Luminar 4 ships Nov. 18, 2019).
Tamron (Booth #620)